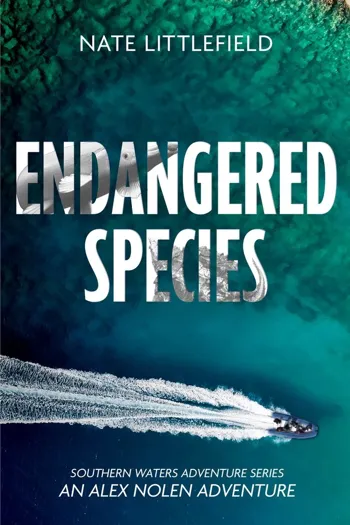 11/08/2023
The illegal animal trade can be a lucrative business, attracting all sorts of unscrupulous people. Capturing rare animals for monetary gain is an unconscionable act, resulting in appalling ecological losses. Sometimes, it can even lead to human tragedy.
When a team of underwater videographers charter Alex Nolen's yacht, the SeaStar, to film a documentary about alligator gars, their journey takes them from the turquoise waters of the Gulf of Mexico to Florida's long and winding Escambia River. The area, often referred to as the Emerald Coast, is a showcase of natural wonder, offering the research expedition an ideal location for their documentary. A chance encounter with poachers, however, changes everything.
Alex Nolen's peaceful, nomadic life is about to come crashing down around him. The poachers, driven by greed in their hunt for an exceedingly rare turtle, will let nothing stand in their way. This includes Alex, his friends, and the beautiful marine researcher he has just met.
Poachers, however, may not be the only danger. Something lurks beneath the murky waters of the river that could pose an even greater threat. Could this be Alex Nolen's last dive?
Endangered Species is the first book in the Southern Waters Adventure Series, a fun adventure/suspense series that all readers in the family can enjoy. Each book in the Southern Waters series may be read in order of publication date or as a stand-alone novel. Download a copy and start your adventure today!